The Role of Reference Material in Precision Medicine
Is your laboratory considering adding or expanding your oncology assays to include next-generation sequencing (NGS)? Are you thinking about becoming CAP or CLIA accredited? Are there other regulatory guidelines you should take into account?
In this webinar, we provide an introduction to laboratory developed test (LDTs) and what is required for assay validation, with a focus on targeted NGS. We look at how the regulatory landscape around LDTs may change in the future, and why this is important for your laboratory. Finally, we discuss how orthogonally-verified materials can help demonstrate the performance of your LDT.
By watching this webinar you'll gain an understanding of:
The implications of greater oversight of LDTs: CLIA and FDA
Requirements for analytical validation of assays
The role of reference material in LDTs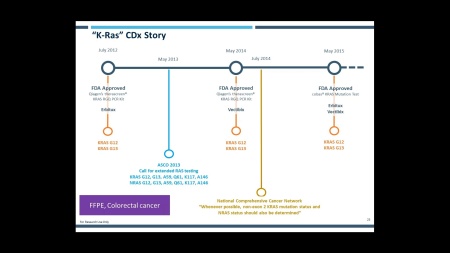 Speakers
Natalie LaFranzo - Product Manager Horizon Discovery
Jonathan Frampton - Associate Director Business Development Horizon Discovery